99¢ Sale on CROSSING THE LINE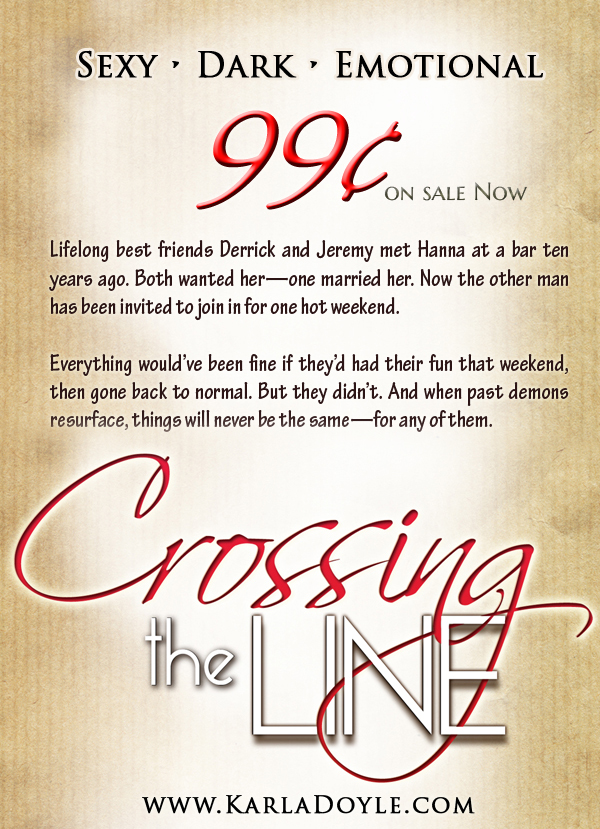 99¢ SALE!
CROSSING THE LINE released last November as my first foray into self-publishing. I agonized over this book (as my closest friends can attest) and in the end, I can honestly say that I love this story. It's a bit dark in spots. Lines come perilously close to being crossed, and that makes it a heckuva ride, emotionally. I love it for those reasons, and many more.
But because it's a bit on the dark side, I haven't marketed it as much as my other books. And that's a disservice to these characters and their stories. So I'm putting it on sale for a limited time, and I'm going to pimp the heck out of it!
---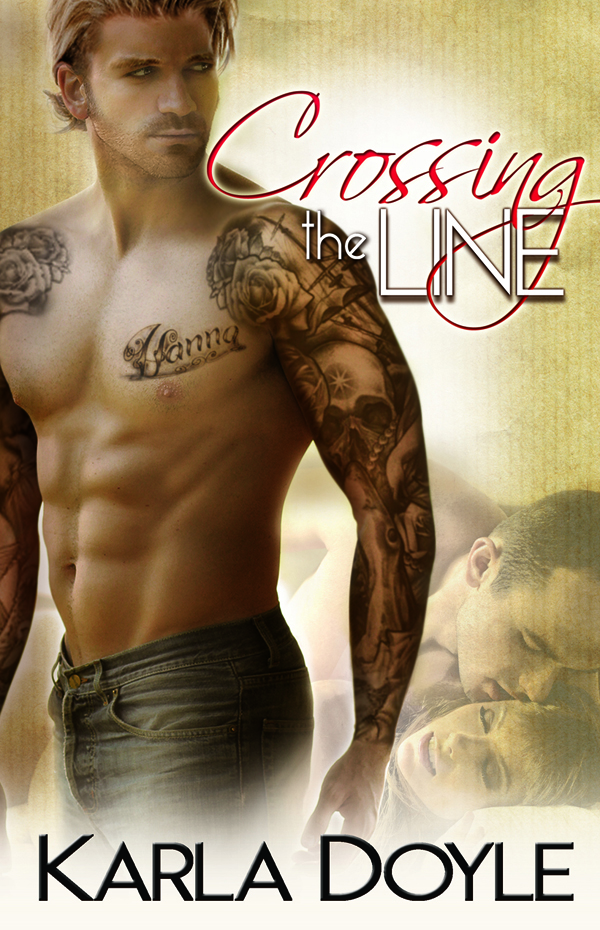 Grab your copy now, for just 99¢
Amazon • iTunes • B&N • Kobo • All Romance • more
Blurb
Lifelong best friends Derrick and Jeremy met Hanna at a bar ten years ago. Both wanted her—one married her. Now the other man has been invited to join in for one hot weekend.
Everything would've been fine if they'd had their fun that weekend, then gone back to normal. But they didn't. And when past demons resurface, things will never be the same—for any of them.
And here are some quick snippets: