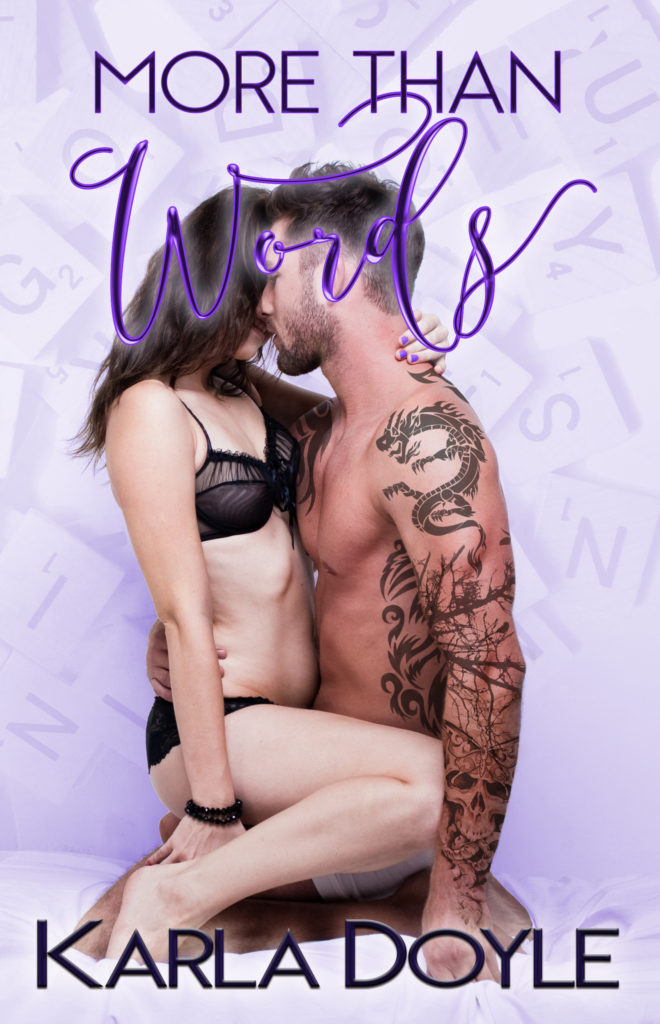 Their online games turn into games of the heart.
A brutal mugging two years ago left Calli terrified to go out after dark, and incapable of real dating. Hanging out with a resentful Chihuahua every night hasn't filled the void, and all the sex toys from the store she owns could never replace a flesh-and-blood man. An online Scrabble-type site promising anonymous, flirty fun sounds right up her alley. A like-minded geek, that's what she needs. Unbeknownst to her, the man on the other end of the game is anything but geeky.
Travis is tired of the party scene and women chasing after his bad-boy musician persona. He wants somebody who is drawn to his mind, not his profession, and he might have found her—on the opposite side of an internet game board. After heating up the tiles with Calli online, he's determined to meet her in person. Touch her in person. And when he does, their chemistry is undeniable. But when he discovers her tragic past he realizes it will take more than words to win her heart…and her trust.
---
Contemporary Erotic Romance ~ 63,962 words
ISBN: 9780994098474 (ebook), 9780994098467 (print) ~ Karla Doyle, November 14, 2016
Originally published August 17, 2012
♥ Standalone novel, happily ever after, no cliffhanger
---
Buy ebook now from:
Amazon UK • Amazon CA • Inktera
---
Buy paperback now from:
---
Excerpt
"Ready to play?" he asked after she settled onto the couch across from him.
The way she'd arranged her legs beneath her created a tunnel up the middle. With the short skirt riding up toward her hips, that opening afforded him the tiniest hint of pink. Panties that she'd had her hand inside not so long ago. It's wet in my panties…her exact words.
He forced his eyes up, following the line of buttons he very much wanted to rip off with his teeth so he could see the treasures contained in her polka-dot bra. By the time he got to her face, her cheeks were pretty pink.
Either she read minds or he'd left his mask at home.
She picked up the vinyl bag with the tiles and shook it. "Should we pull tiles to see who goes first?"
"Not necessary. I'm a firm believer in ladies first, for everything." He wouldn't have thought the color of her skin could go much deeper pink, but it did. Delicate fingers toyed with the buttons near her tits, the glossy dark-purple tips against the white taunting him, whether she intended it or not. "Nice nails."
"They're sort of extreme, I know. I'm not really a makeup kind of girl, but I love loud nail polish."
"It suits you—the nail polish is sexy. As for makeup, you don't need it."
"You're quite the flatterer."
If she only knew how wrong she was. He'd been less than kind on more occasions than he'd like to count. "No, I'm just getting warmed up for our game. All truth from here out, Calli."
She blinked rapidly while fiddling with the tiles on her rack. "I've never heard of Truth or Dare Scrabble. How do you play?"
Time for some quick thinking to back up his suggestion. Rules that'd help him get to know her…and get past those damn buttons. "Same as regular Scrabble, but after we each make a play, the person with the lower scoring word has to answer a truth or dare."
"Dictionary or no?"
"If you need one, sure."
She laughed, full out. More than the little giggle that'd escaped while they were in her store earlier. That had been cute. The low, mildly husky quality of her voice carried into this laugh, and it was anything but cute—it was make-your-cock-ache sexy.
"I don't need a book to beat you." Something that looked suspiciously like smugness slid across her face. "You aren't one of those sore-loser types, are you?"
Whether they ended up naked or not, this was going to be fun.
---
Chapter One — Read the full first chapter online!
---
Reviews from Readers
Ruthie Knox said: "Loved this sexy Scrabble story! Karla's got a great voice and a way with the steamy sex scenes."
Eleri Stone said: "I read this in one sitting. Calli and Travis are nice people – people you'd want to know – smart, funny and flawed. They have wonderful chemistry from the beginning through their online game chat before they ever meet in person. I appreciated that when Calli's problem is revealed, Travis has a moment of "Can I deal with this?" and they have to work for their HEA. Great story. Fun, sexy and sweet."
Cara Bristol said: "I loved this book…it offers up more of the same humor and witty banter between the characters that Doyle does so well. If you enjoy hot contemporary romance, this book and this author is a great choice."
 Serena Bell said: "Okay. They are playing dirty anonymous online Scrabble. IT'S MY PERFECT BOOK. The sex in this book (and her first, too) is crazy-hot."
Siobhan Muir said: "I REALLY enjoyed this book. If you like a sweet and trying love story, with hot sex containing BDSM elements, I highly recommend More Than Words!"
Nina T said: "With a well-developed plot & storyline, likeable characters, a whole lot of sexiness, and a dirty-Scrabble romance, what's not to love? This was an entertaining read from the first page down to the last & is one I would recommend to any romance reader."
Obsessed With Book Smex said: "Hottest. Scrabble game. Ever. The intimate moments were more than hot. I really loved this story."
Jan said: "I'm never disappointed with a Karla Doyle book. This one was a page-turner, with a hero so sweet and sexy you want to reach into the page and drag in out into the real world. This one is definitely one you'll find yourself reading more than once, and enjoying it as much the second time around."
Avid E-Fan said: "Really liked the story and the sex scenes really, really, really did it for me. Definitely in the keeper and to be read again many times pile."
Ruth said: "I absolutely loved this book. We find two really cool and interesting characters, Calli and Travis. … I really liked how these characters meet, because it wasn't very typical, and it was really cute and I loved their whole interactions through their Scrabble games on the internet."
Laci said: "I loved this book. One word sum up 'STIMULATING'. It had everything I love in a book. Hot sex, love, and dirty talk. You have to be dead not to enjoy Calli and Travis's story."
Head over to Goodreads to see what other readers are saying about MORE THAN WORDS.
Reviews by Bloggers
---
Want to sample some of the heat? Click the link to read "the kitchen scene"…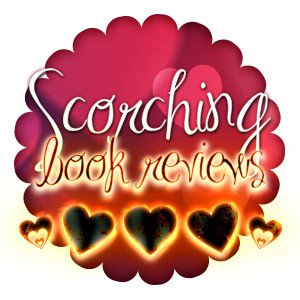 More Than Words Playlist