ICING ON THE CAKE, Book 2 in the Close to Home series, releases July 1st. Just around the corner! To celebrate, Book 1, CUP OF SUGAR is on sale for 99¢ for a limited time.
And look who else has first-in-series books on sale this weekend—two of my favorite authors, Carly Phillips and Kelly Jamieson.  🙂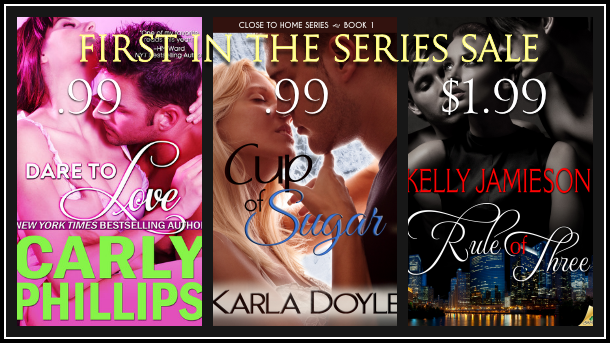 Grab these great deals while you can!
DARE TO LOVE by Carly Phillips 99¢ — Amazon • B&N
CUP OF SUGAR by Karla Doyle for 99¢ — Amazon • B&N • Kobo • iTunes
RULE OF THREE by Kelly Jamieson $1.99 — Amazon • B&N