Check out the fresh, new covers for two of my books!
Since BODY OF WORK and WORTH THE WAIT are linked books in the same world, with character and setting crossovers, it makes sense for the covers to have a coordinating look.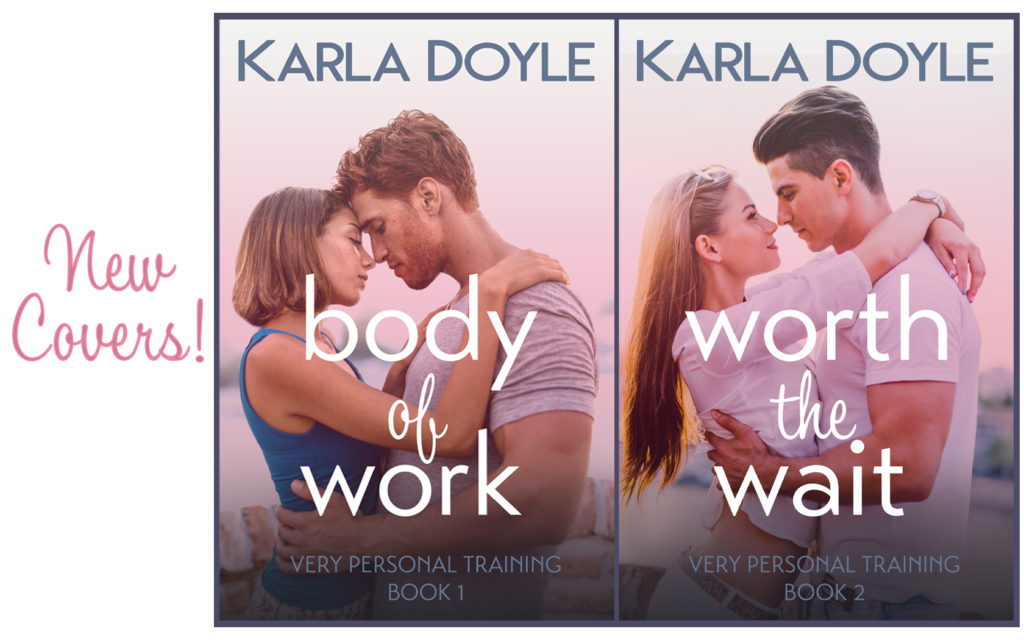 I spent dozens of hours (no exaggeration!) looking for couples stock images that match the characters in these sexy stories. If there's a stock image available with a 6'2″ muscular ginger hot guy (with short hair and a short, tidy beard) and a petite woman with pixie-short hair, I have not found it. (And if anybody ever does, please, please, send me a link!)
Until that magical unicorn day arrives, here are the beautiful new covers for these two super-sexy romances.
Do you love them as much as I do? If you hadn't already read these stories, would the new covers catch your eye and entice you to hit that "buy now" button? Drop a comment below, I'd love to hear your thoughts.