Some Ginger Love from Scandalicous Book Reviews
It's not unusual for my cell phone to start dinging with messages the second I drop my kids at school, but today I got one from Mandy, the awesome blogger/reviewer behind Straight Shootin' Book Reviews, congratulating me on making it on to Scandalicious Book Reviews. I had no idea what she was talking about until I clicked over and saw this totally awesome shout-out and review of BODY OF WORK. What a woohoo! way to start the day!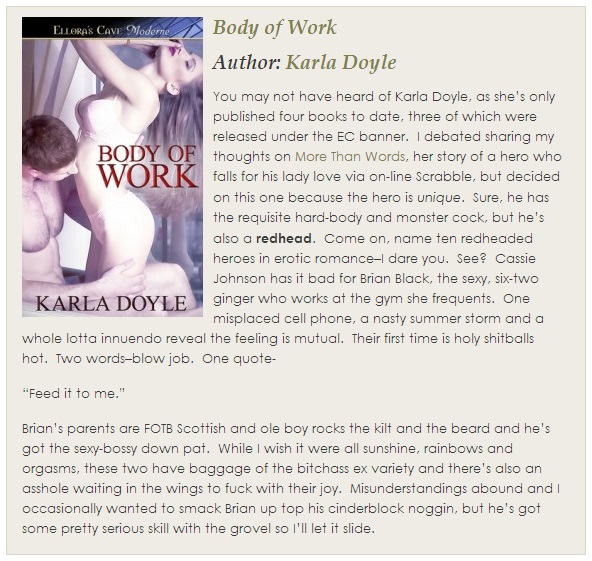 I love Brian Black pretty hard myself, so it makes me all giddy when other people do, too.
BODY OF WORK was one of three Ellora's Cave books mentioned as Nikki's favorites, so I'm extra honored to be included in the post. Head over to Scandalicious to see her other picks.