Sunday Snippet – CROSSING THE LINE – Body and Soul
Sunday snippet time, part of the Weekend Writing Warriors meme. Where did this week go, anyway? I can't believe it's the middle of December, and the end of 2013, already!
This week's eight-sentence excerpt is from CROSSING THE LINE. Last week, you got a glimpse of Derrick's fun-loving side. This week, you get to see another part of his nature.
---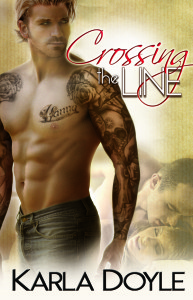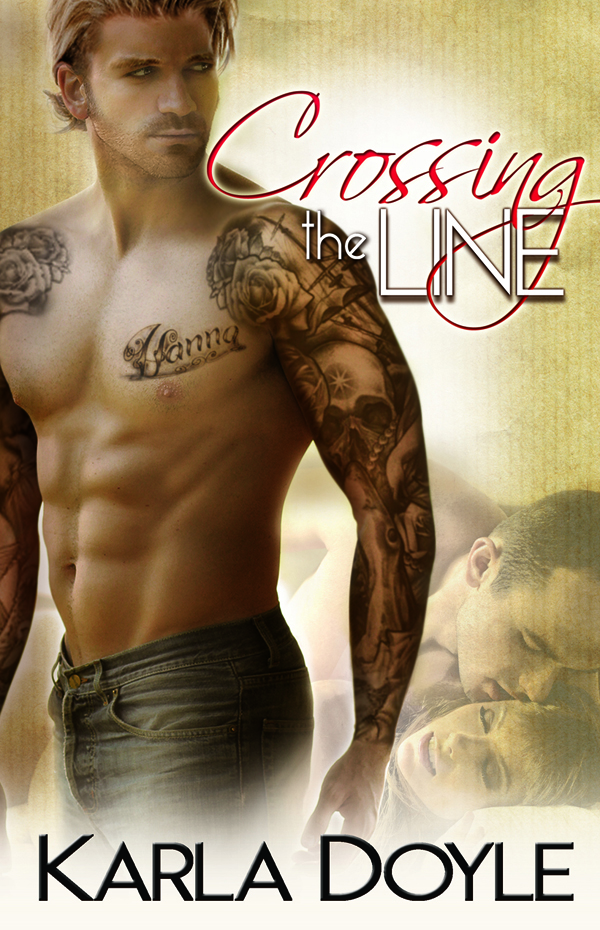 A wicked smile pulled his lips into a sexy curve. "I need to fuck you."
"I need that too, let's go."
The slow shake of his head told her his intentions before he spoke another word. "Can't wait. Need to be inside my wife — right now."
The ownership in his words, in the tone of his voice and his hands on her body, gave her goose bumps. He'd shared her with Jeremy for her pleasure, but there was no mistaking who she truly belonged to, body and soul.
---
Crossing the Line Blurb
Lifelong best friends Derrick and Jeremy met Hanna at a bar ten years ago. Both wanted her—one married her. Now the other man has been invited to join in for one hot weekend.
Everything would've been fine if they'd had their fun that weekend, then gone back to normal. But they didn't. And when past demons resurface, things will never be the same—for any of them.
Grab it now for just $2.99 Amazon ◊ B&N ◊ All Romance ◊ iTunes ◊ More
Here are a few of my favorite review quotes:
"…lures the reader down a path that is both erotic and disastrous…"
"…quite an emotional ride especially when Derrick's demons came out to play. I seriously had no clue what direction this book was heading so kudos to Karla for keeping me on the edge of my seat guessing!"
"…well written, the story line was intriguing and the steam was off the charts. I'm not a fan of the ménage story lines but the synopsis got me, I needed to know what was going to happen. I'm glad I took the chance to read this it was a good read."
"This was a perfectly satisfying read that had me heartbroken in places, swooning in places, and incredibly turned on in places."
Thanks for stopping by. I hope you'll come back next week. 🙂