Sunday Snippet – CROSSING THE LINE – Credit or Debit
Thanks for stopping by to read the Sunday snippet. 🙂 This week's offering follows hot on the heels of last week's excerpt, where Derrick asked his lifelong best friend, Jeremy, to join in for a threesome, as a birthday present for his wife. Quite the question. Quite the present!
Here's what Jeremy had to say…
"Say you do this threesome thing. You really think that when the moment comes, pardon the pun, you'll be okay letting somebody else touch Hanna? Watching your wife get wild with another guy? Because once it's done, it's done, no going back. It could fuck up your relationship permanently."
"It won't. Not if you're the third."
"I'm not sure if that's a credit to my loyalty or an insult to my masculinity."
I love this story and these damaged characters, and I hope you will too. CROSSING THE LINE is on sale for 99¢ until October 15th, so grab a copy asap!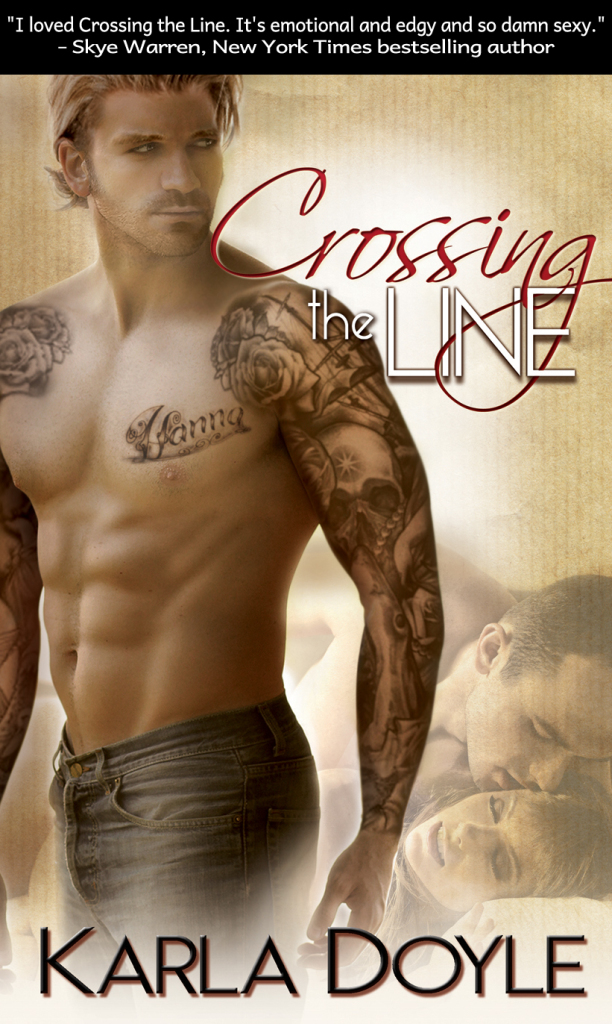 Blurb
Lifelong best friends Derrick and Jeremy met Hanna at a bar ten years ago. Both wanted her—one married her. Now the other man has been invited to join in for one hot weekend.
Everything would've been fine if they'd had their fun that weekend, then gone back to normal. But they didn't. And when past demons resurface, things will never be the same—for any of them.
Thanks for stopping by! Check in on Wednesday to see the cover reveal for my upcoming holiday release, GIFT WRAPPED!