Sunday Snippet – CROSSING THE LINE – Fucking Ties
Thanks for checking in for today's Sunday Snippet, part of the Weekend Writing Warriors meme. For the next few weeks, I'll be sharing excerpts from CROSSING THE LINE, which is currently on sale for 99¢.
CROSSING THE LINE is edgier than my other books. It's also my favorite, in that I continue to think about this story and these characters more than any of others. I hope you'll pick up a copy while it's on sale and give it a try. And if you do… enjoy the ride. 🙂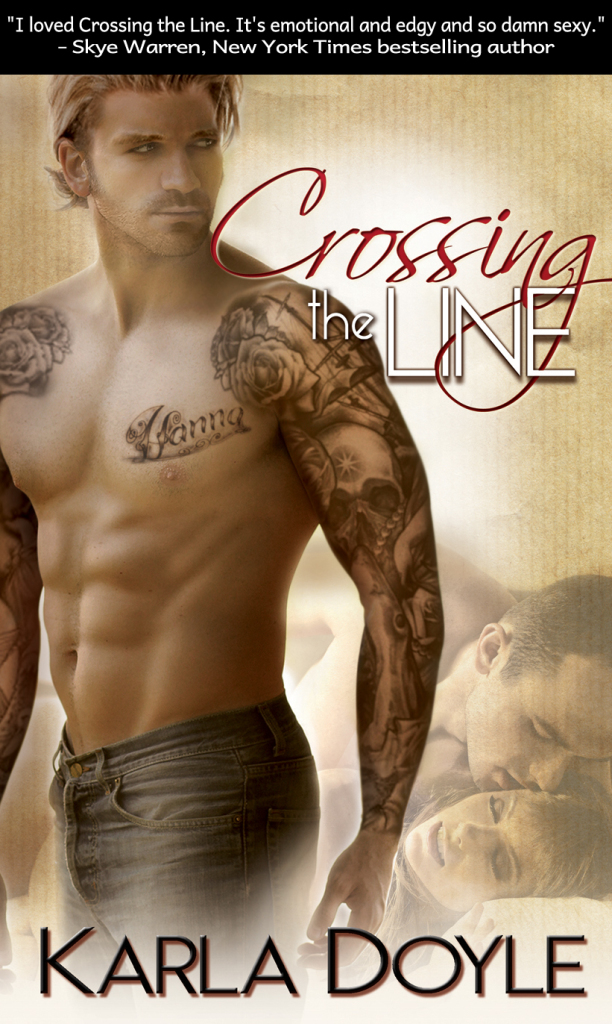 "Fucking ties. What idiot invented these things?" Derrick snapped the strip of gray silk from its stranglehold around his neck. "To hell with it, not doing it," he said, launching the thing at a garbage can.
His best friend Jeremy raised his dark eyebrows, but left the tie where it'd landed. "I have a solution. We pretend I won the coin toss that night. I get the girl, you get to avoid the marital noose."
---
Intrigued, I hope? 😉
Blurb
Lifelong best friends Derrick and Jeremy met Hanna at a bar ten years ago. Both wanted her—one married her. Now the other man has been invited to join in for one hot weekend.
Everything would've been fine if they'd had their fun that weekend, then gone back to normal. But they didn't. And when past demons resurface, things will never be the same—for any of them.
Get it for 99¢ for a limited time:
Amazon • iTunes • B&N • All Romance • Kobo • more