Sunday Snippet—CROSSING THE LINE—What's One More Mistake?
Thanks for joining me for another Sunday snippet from CROSSING THE LINE. If you've been following along the past few weeks, you know we're in Jeremy's head as his lifelong best buddy invites him to have a threesome with Derrick and his wife. This bit picks up right after last week's snippet…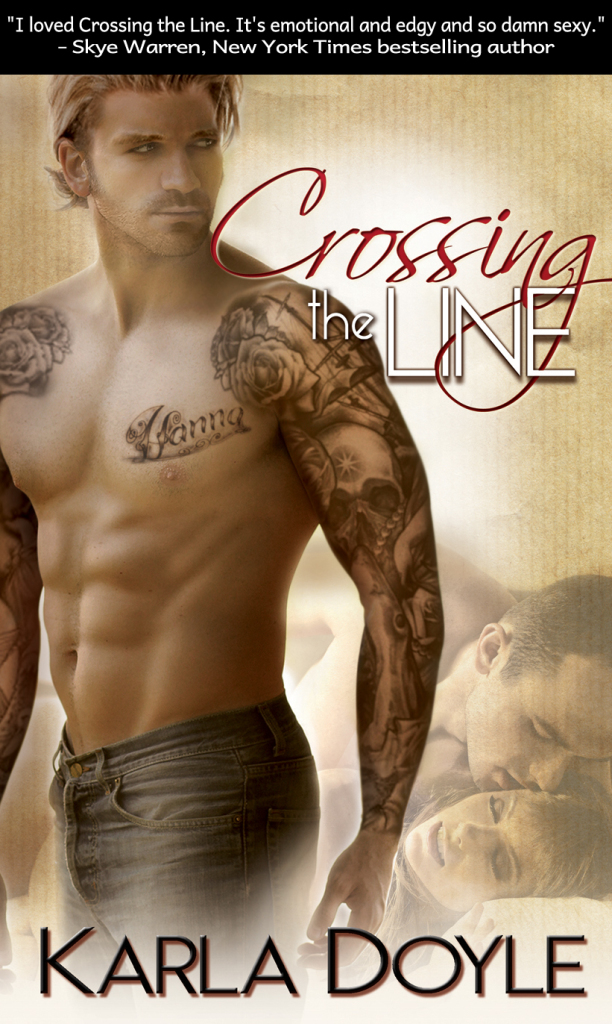 A couple of swipes and taps later, Derrick pushed his cell across the table. "Well, what should I tell her?"
Looking was a mistake, yet the phone was in Jeremy's hand, inches from his face. He should've known it'd be another explicit picture. Okay, truth—he'd hoped it would be, but this—Christ. A video. Of Hanna. What was one more mistake?
---
Check out all the snippets from this week's Weekend Writing Warriors here.
CROSSING THE LINE
Lifelong best friends Derrick and Jeremy met Hanna at a bar ten years ago. Both wanted her—one married her. Now the other man has been invited to join in for one hot weekend.
Everything would've been fine if they'd had their fun that weekend, then gone back to normal. But they didn't. And when past demons resurface, things will never be the same—for any of them.