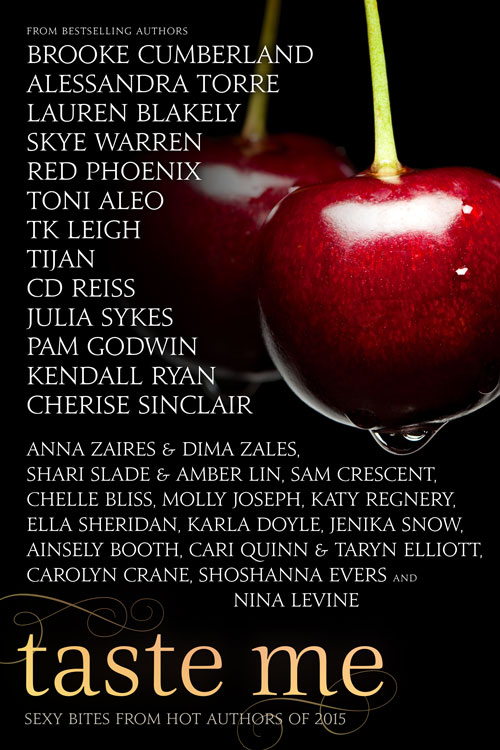 So I've been sitting on this news for a while, but now I can share it!
I was honored to be invited to participate in this exciting sampler book of sexy scenes. TASTE ME is due to release this month as a free preview of hot 2015 releases. Just look at that lineup of authors!
My contribution to the collection is a scene from my upcoming standalone release, STEALING HOME. I'm so excited for you all to read it!
Sign up for the review blitz here.
Join me and the other authors at our Facebook party on May 20th here!