Thanks for stopping by my website. Content around here is strictly for adults 18+ who don't mind steamy situations and naughty words.
Still with me? Great! Hang out and take a look around. There's information about my books, including blurbs, excerpts, reviews & buy links. If you're new to my stories, most readers describe them as hot, emotional and laugh out loud funny. I hope you'll enjoy reading them as much as I loved writing them.
I love connecting with people. Want to chat about books, pets, how chocolate & peanut butter were made for each other or there's no such thing as too much coffee? Click the social buttons at the top of the right-hand column, or on my 'Find Me' page. I hope to hear from you soon!

Brand New Release..
CUP OF SUGAR ~ Available Now!
Nia has one rule—don't date neighbors. Simple, except the guy next door is single, handsome, and not inclined to close his blinds while naked. When her car dies, Conn takes "being neighborly" to a new level by offering a ride to her long-distance destination. Nia has resisted his looks and charm for months. Surely she can handle a few hours in his truck…
For months, Conn has blatantly put himself on display, hoping his pretty blonde neighbor would tire of secretly watching and come knock on his door for a cup of sugar—or more. No such luck—until an unusual opportunity arises. After a six-hour drive turns into a sweet-and-sexy weekend, Conn wants more than neighborly status with Nia. To get it, he must convince her to break the rule protecting her heart—by putting his on the line.
♥♥♥
Recent Release…
CROSSING THE LINE is now available in ebook and print!
Lifelong best friends Derrick and Jeremy met Hanna at a bar ten years ago. Both wanted her—one married her. Now the other man has been invited to join in for one hot weekend.
Everything would've been fine if they'd had their fun that weekend, then gone back to normal. But they didn't. And when past demons resurface, things will never be the same—for any of them.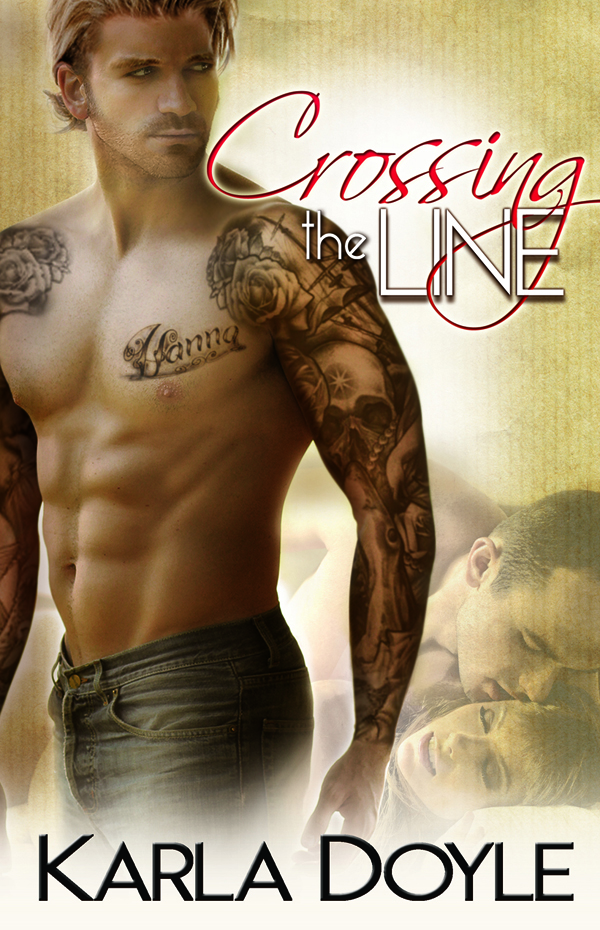 ♥♥♥
I have a few Works in Progress. Check my blog on Sundays for snippets.