Contemporary Erotic Romance
Release Date: August 17, 2012
Length: Novel (64,095 words)
Their online games turn into games of the heart.
A brutal mugging two years ago left Calli terrified to go out after dark, and incapable of real dating. Hanging out with a resentful Chihuahua every night hasnít filled the void, and all the sex toys from the store she owns could never replace a flesh-and-blood man. An online Scrabble site promising anonymous, flirty fun sounds like just the ticket. A like-minded geek, thatís what she needs. Unbeknownst to her, the man on the other end of the game is anything but geeky.
Tired of the party scene, Travis seeks a venue where he can meet a woman who is drawn to his mind, not his profession. Having women chase after his bad-boy musician persona has grown stale. After heating up the tiles online with Calli, he knows he must meet her in person. Touch her in person. And when he does, their chemistry is undeniable. She stimulates him, mind and body. But when he discovers her tragic past he realizes it will take more than words to win her heartÖand her trust.
Reader Praise for MORE THAN WORDS...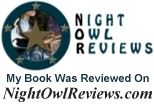 4 stars!
Click to read the review.

4 stars!
Click to read the review.


Participant in the Naughty November event.
Click to read 'the kitchen scene'.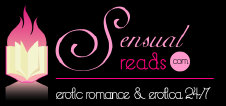 3.5 stars!
Click to read the review.