Publication Anniversary! with Prizes!
February 15th. One year ago, my first book was published. GAME PLAN, a 78k contemporary erotic romance released in digital format from Ellora's Cave.
Mind if I bore you for a few minutes? Then I'll get to the giveaway details, because I know that's why you're really here. 😉
Here's the history behind my debut novel:
Early in 2011, I applied for a conference grant to attend RWA National in NYC. I rewrote that single-page letter so many times. Mailed it off and forgot about it, believing I didn't have a hope in hell of scoring such an opportunity.
In April, my husband chased me (as I walked down the street with my dog) to hand me the phone. One of the nice ladies from the RWA office was calling — out of hundreds of applicants, my letter had been chosen for a grant — 1 of just 7 awarded. I'd never been to a conference, nor spoken face to face with another writer. I had two small kids and I'd never spent a single night away from them. And I was going to NYC to mingle with over 2,000 publishing types.
Since fate had decided I should take writing seriously, I stepped waaay out of my introverted comfort zone. I booked a pitch appointment with an editor for Ellora's Cave…for a book I hadn't finished writing. Call that 'mistake' number one. Since I already followed her on Twitter, I DM'd her that I'd booked an appointment with her. Newbie mistake number two? Probably. But she was very friendly and chatted to me about EC and the conference. Eventually, I stopped hyperventilating.
Until she sent me a message. It popped up while I was out walking my dog. (Note: great things happen while walking the dog!) The message contained four simple words. "What do you write?"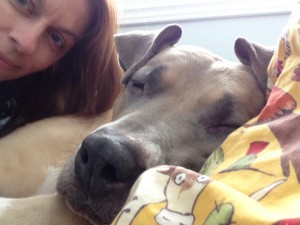 After sweetly chastising me for not having any samples of my writing on my website, she invited me to send her the first chapter of my (unfinished, ack!) book. About a month later, she requested the full (as soon as I finished writing it…).
That same opening chapter won the LERA contest in the erotic category, and a second editor requested the full. Shock. I had it.
I accepted a contract with Ellora's Cave, and my fabulous editor, Grace Bradley, in November of 2011.
GAME PLAN was the second book I completed, but it was the first I submitted, ever, anywhere. Because I'm a chicken, and have tendencies toward self-sabotage. Mostly because I'm a chicken. From here out, I will try to keep my chicken on the dinner table. 🙂
So, that's how I got published! To celebrate, there has to be a prize, right? Enter by leaving a comment here (any comment will do), or tweeting this post (make sure to tag me in it, so I enter it in the draw), or sharing this post on Facebook (ditto with the tagging thing).
In honor of multiples (the standard for erotic romance heroines), the winner will have their choice of the following prize options: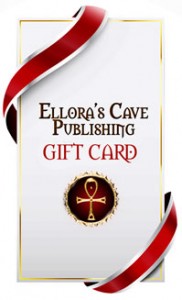 1. A $10 gift card for your choice of Ellora's Cave, Amazon, Kobo, or Nook. (International)
---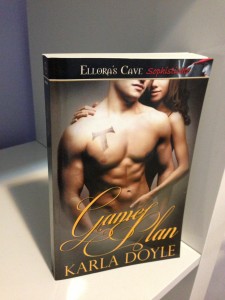 2. A trade paperback copy of GAME PLAN (Canada & US only)
---
3. A digital copy of either GAME PLAN or MORE THAN WORDS, plus, my favorite chocolate bar in the whole world, which should come with a mouthgasm warning, it's that good. (Canada & US only — for the chocolate bar portion)
Giveway closes Sunday, February 17th at 11:59 p.m.
Winner will be announced & notified on Monday, February 18th.
---
Let's recap!
To win:
Leave a comment here

Tweet this post & tag me in the tweet (I'm @Karla_Doyle on Twitter)
Share the post on Facebook & tag me in the post (I'm KarlaDoyleAuthor on Facebook)
And the most important thing to recap…always go for your dreams!