Sunday Snippet – GIFT WRAPPED – Go Big
Thanks for popping by for another Sunday snippet from GIFT WRAPPED. Catch up on previous weeks' entries from Brinn & Davis's story here. Find more Weekend Writing Warriors' offerings here.
In today's little bite, we're with Brinn at Davis's house. They're in his kitchen, waiting for the dinner he prepared to finish cooking…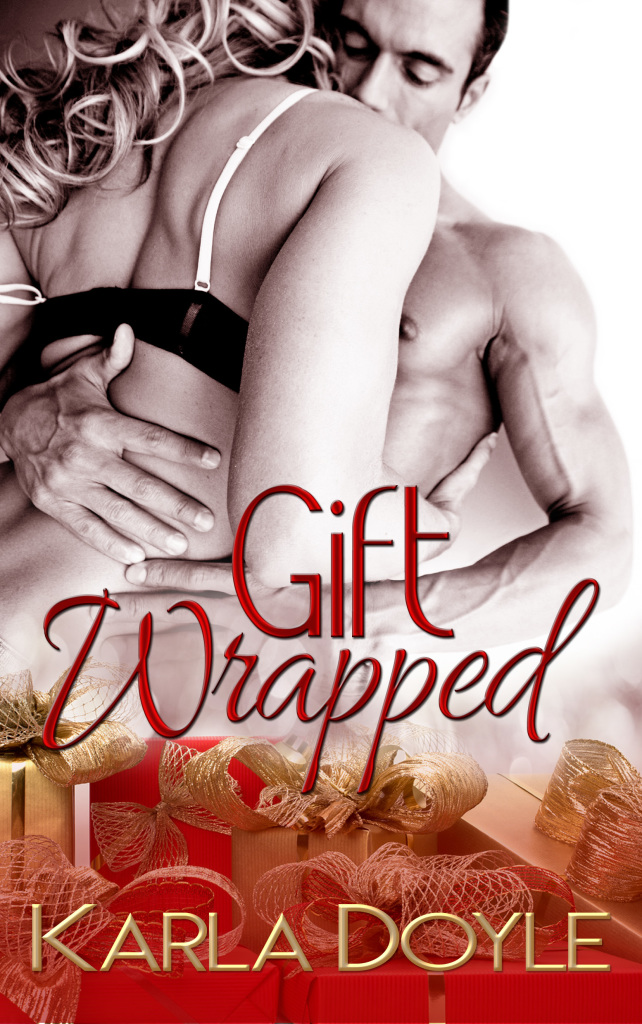 "Want a full tour of the house while we wait for the chicken to finish up?"
"How much time do we have?" More fluttering in her belly — this time, from straight-up anticipation about getting naked in one of those rooms down the hall. Might as well go big since she wasn't going home. She joined him by the stove, slid her palms over the hard wall of abs covered by a snug black t-shirt, then around his waist to his very squeezable butt.
Hint taken. He copied her move—the last part, anyway—and pulled her tight against his body. Either he had a flashlight in his front pocket or he was equally eager to move things down the hall.
Amazon • All Romance • iTunes • B&N • more retailers
Blurb
After catching her boyfriend cheating two weeks before Christmas, Brinn is seriously lacking in holiday spirit. So when she looks into the eyes of a last-minute shopper after closing on Christmas Eve, she's sarcastic rather than sympathetic. But Brinn is ever the good girl and her conscience wins out. She offers the handsome stranger ten minutes to select a gift and ends up with a present of her own—a date. On Christmas Eve.
Davis hates Christmas. Especially this year, since a neighborhood heist liberated him of his hard-earned belongings and the few gifts he'd purchased. But the robbery led him to a cute store manager with a sense of humor, smokin' body and no plans for the evening. Mistletoe might be in order after all.
Their Christmas Eve date is like gift-wrapped, sexy satisfaction. But the best gifts keep on giving, and one naughty night may not be enough—for either of them.