Sunday Snippet – GIFT WRAPPED – Not Everything's Soft
Happy holidays, all! This Sunday snippet is from GIFT WRAPPED, my newest release. Brinn is a recently jilted mall-store manager, on a spontaneous dinner date with the last-minute shopper she allowed into her store after closing on Christmas Eve. They're in Davis's kitchen, where dinner prep has been interrupted by their close contact…
Catch up on previous snippets from the story here. Check out the other Weekend Writing Warriors' offerings here.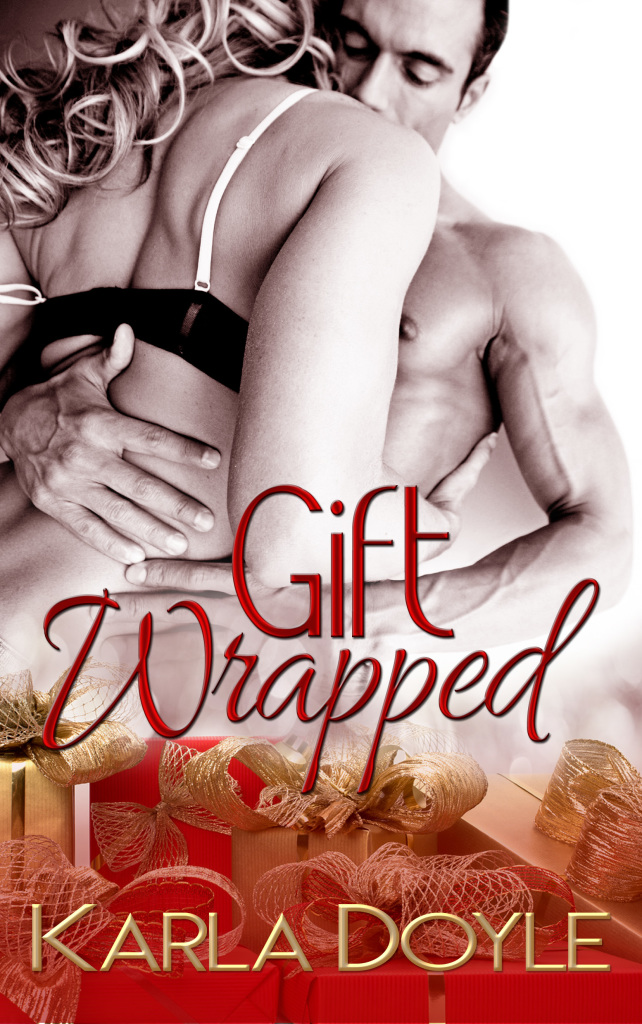 "Never stop doing that," he said as her fingers smoothed along his eyebrows, then moved higher to the top of his head, featherlight and so damn good he had to give in and close his eyes.
"Okay." Minty breath tickled his nose. She caressed every inch of his head, leaning into him until her tits mashed against his chest. "I didn't expect it to be this soft."
"Not what a guy wants to hear when a beautiful woman has her hands on him." The vibrations from her giggle shot straight to his groin. "Believe me, babe, not everything's soft."
---
Available now for just $2.99
Amazon • All Romance • iTunes • B&N • Kobo • more
Blurb
After catching her boyfriend cheating two weeks before Christmas, Brinn is seriously lacking in holiday spirit. So when she looks into the eyes of a last-minute shopper after closing on Christmas Eve, she's sarcastic rather than sympathetic. But Brinn is ever the good girl and her conscience wins out. She offers the handsome stranger ten minutes to select a gift and ends up with a present of her own—a date. On Christmas Eve.
Davis hates Christmas. Especially this year, since a neighborhood heist liberated him of his hard-earned belongings and the few gifts he'd purchased. But the robbery led him to a cute store manager with a sense of humor, smokin' body and no plans for the evening. Mistletoe might be in order after all.
Their Christmas Eve date is like gift-wrapped, sexy satisfaction. But the best gifts keep on giving, and one naughty night may not be enough—for either of them.