Worth the Wait is Available Now!
It's here! Release day for WORTH THE WAIT is here! It has been 4 1/2 years since my last book, and I am so excited to put Worth the Wait out there for you all to read. I absolutely love this story and I hope you will too!
Worth the Wait is the second book in the Very Personal Training series, but it is a complete standalone story. You don't have to read the first book in the series to fully enjoy Worth the Wait.
Worth the Wait is currently available in e-book format from Amazon, Apple, Kobo and Barnes & Noble. Print edition coming soon, for those of you who prefer a physical book in your hands.
Your reviews and star-ratings are always appreciated, so if you have a couple minutes to add yours to Amazon, Goodreads, Instagram, Facebook, Twitter, etc., I would be so thankful!
Feel free to tag me on social media. I love to connect with people.
Thank you for reading!
~ Karla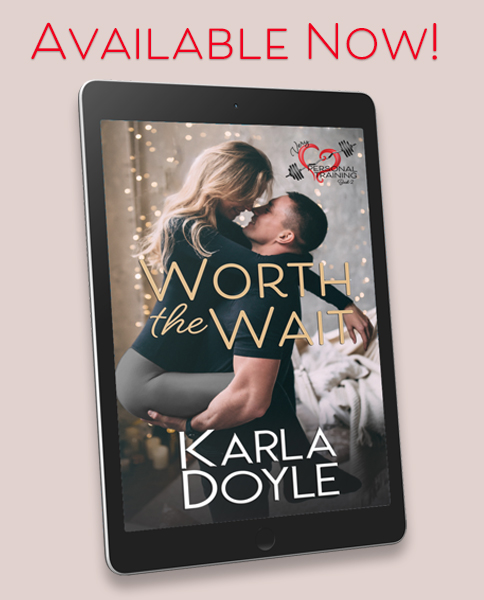 Find me on:
Facebook Instagram Twitter Pinterest Goodreads Amazon