Nia has one rule—don't date neighbors. Simple, except the guy next door is single, handsome, and not inclined to close his blinds while naked. When her car dies, Conn takes "being neighborly" to a new level by offering a ride to her long-distance destination. Nia has resisted his looks and charm for months. Surely she can handle a few hours in his truck…
For months, Conn has blatantly put himself on display, hoping his pretty blonde neighbor would tire of secretly watching and come knock on his door for a cup of sugar—or more. No such luck—until an unusual opportunity arises. After a six-hour drive turns into a sweet-and-sexy weekend, Conn wants more than neighborly status with Nia. To get it, he must convince her to break the rule protecting her heart—by putting his on the line.
---
Hot Contemporary Romance ~ 55,544 words
ISBN: 9780992152727 ~ Karla Doyle, February 25, 2014
♥ Close to Home series, Book 1
♥ Happily ever after, no cliffhanger.
---
Buy E-book from:
Amazon UK • Amazon CA • Inktera
---
Buy Paperback from:
Books-a-Million • Amazon UK • Powell's • Amazon CA • Createspace
---
Excerpt
Well, look at that—Nia's little Chevy, its lights on, but not running. Perfect timing.
Conn pulled into his half of the joined driveway and parked beside her car. For the eight months since she'd moved in next door, the twenty-four feet of asphalt separating their houses had been almost impassable. Whenever he got close to crossing the distance, something or somebody got in the way. Overtime on the jobsite or a time-consuming sideline project he couldn't afford to pass up. Phone calls from his family that he had to answer. His pissed-off ex dropping by to unleash her rage. Yeah, that last one had particularly sucked.
The times he'd had the opportunity to speak to Nia, she'd blushed throughout their brief, casual conversations, bolting as soon as she had the chance. Polite, neighborly waving seemed to be her preferred method of communication.
But he'd caught her looking his way. Many times. The pretty blonde's ability to fry his circuits with her stolen glances had had Conn on high alert for months. Hell, he'd purposely put himself on display—doing all kinds of things—hoping she'd get tired of secretly watching and come knocking on his door. She never did.
He wasn't one for making New Year's resolutions, but this opportunity called for one. Tonight, he resolved that Nia wouldn't get away so easily.
He stepped onto the snow-covered ground. Not much accumulation yet, but the forecast called for six inches before the calendar rolled over at midnight. He'd shovel it before it piled up, then again later, when it quit coming down. He'd do Nia's side of the driveway too, as he did whenever she didn't beat him to the job.
She was a petite thing, but never shied away from property maintenance. Such as climbing a ladder to clean out the eaves troughs—which she'd done wearing cut-off jean shorts and a pale-pink, body-hugging tank top. Best day in all of August, that one.
He left the shopping bags in the backseat of his truck and cut between their vehicles. The groceries could wait a few. Spotlights mounted on Nia's backyard pergola illuminated most of the driveway. She hadn't started her engine, nor had she gotten out of the car. Intentionally avoiding him? If so, about time he found out why.
He bent and peered through the window, giving a light rap on the glass as he did. "Hey, neighbor."
Her muffled "hello" was as soft as Conn imagined her skin and hair would be—if she ever let him close enough to find out. Her gloved hands gripped the hell out of the steering wheel. The keys dangled from the ignition. Small clouds formed and dissipated as she breathed the cold air. She darted another glance at him, but didn't move.
"Everything okay, Nia?"
Her shoulders slumped and a larger puff of fog left her lips. "My car won't start."
Chalk this one up as a late Christmas present from the universe. He motioned at the passenger door. She nodded in response, so he opened it, stuck his head and shoulders inside. "I'm at your service. I can jump you or give you a ride."
She squeaked—actually squeaked—and the frost melted from her expression. Oh, she was still pink in the cheeks, the color just didn't look cold-weather induced. Maybe this New Year's Eve wouldn't completely suck after all.
But he didn't grin, though it pained him greatly to hold it in. Any sign of wolfishness and she'd bolt again. That much he was pretty damn sure about. No problem. He could take it slow and easy.
"What happens when you try to start it up?"
"It goes click click click click click."
Goddamn, she was cute. So much so, the grin almost got away from him. He nodded at the steering column. "Mind giving it a go so I can hear it? Not that I'm doubting the accuracy of your impression."
"Oh god, of course. Sure." She mumbled something under her breath while leaning forward to turn the key in the ignition. The Chevy clicked in rapid-fire succession.
"Okay, good enough. You can stop. I'm not a mechanic, but I'd wager it's your starter. Maybe the solenoid." A guess he'd already made, based on the operational status of the car's lights and the adorable-as-hell sound effects she'd made.
"What's a solenoid? Wait, better question—what are the odds I can get it fixed tonight?"
"Unless you have a mechanically inclined relative or close friend with access to automotive parts and a warm garage, I'd say zero."
"What if you jump me—will that help?"
It'd help him, hell yes. But he couldn't say that either. Not to a woman he didn't know beyond some casual conversation and eight months of ogling from his side of their mutual property line.
"Nope. That only works for a low battery. And yours," he nodded at the windshield, beyond which her headlights bounced off the fence, "seems to be working just fine."
"Shit." She slumped again. A cloud of curly fog rose as she sighed. "Thanks, Conn."
Since moving in, she'd never called him by name. And man, did it sound good in her sweet voice. If she thought he could close the car door and walk away after hearing that, she could think again.
"Give me ten minutes to toss my stuff in the house, feed Zeus and I'll give you a lift wherever you need to go."
She didn't raise her head, but turned it enough to look at him. A curtain of long, blonde hair obscured half her face. "Why?"
"Why not?"
The eye he could see squinted at him. "Because it's New Year's Eve and I'm quite sure you have plans."
Really now. This could get interesting. "And why would think that?" he asked while sliding onto her passenger seat and closing the door.
That move had her sitting straight. "What are you doing?"
"Being neighborly."
"Oh my god, just no." She shot from her seat and out of the car as if her cute little ass was on fire. When he didn't follow suit, she leaned in and scowled at him. "Are you going to get out?" She rolled her eyes and huffed at his shrug. "Good lord, this is all I need."
"See, now we're getting somewhere. Tell me what you need, Nia. A ride to…?"
"I do not need to ride you." Forget squeaking, this time she shrieked. Then clapped one gloved hand over her mouth, and with the other hand, slammed the driver's side door.
He choked down the gut-busting laugh that threatened at the base of his throat. But when she reached the door of her house and realized she'd left the keys in the ignition, the dam burst. One loud laugh erupted from his lips. No doubt that was going to get him in serious shit with his neighborette. He'd just have to make it up to her.
---
Chapter One — Read the full first chapter online!
---
Reader Reviews
Michele at The Romance Evangelist said: CUP OF SUGAR proves you can have a light-hearted romance without sacrificing "all the feels" and it's why I will continue to read everything Karla Doyle writes.
Bestselling author Cara Bristol said: Karla Doyle is the master of the one-liner. Like her other novels, A Cup of Sugar is filled with her trademark wit and hot, hot sex. If this were a movie, it would be considered romantic comedy. This book was a pleasure to read, and I recommend it to anyone who likes contemporary romance.
Stephanie at Mean Girls Luv Books blog said: I recommend this book if you want something that is sweet, funny, and will leave you with a smile on your face and warm fuzzies in your stomach. I can't wait for the next book in this series.
MaggieReadsRom said: CUP OF SUGAR is a funny, sexy and a quick read with wonderful characters, really hot sex scenes and crisp, fast-paced writing. Doyle's writing always satisfies and CUP OF SUGAR was no exception. I went through the book really fast because I just couldn't stop reading. 
Gloria said: I definitely recommend this book for lighthearted reading. The author proves to have a not only a sense of humor, but a passion for contriving unique situations and making the most of them.
Claire said: …once again Karla has managed to bring together a small cast of normal regular everyday characters (Conn Is a Carpenter and Nia a Restaurant manager) and turn them into people you would just love to have in your phone contacts.  Quite simply for me, it is 100% KD perfection. Everything I expect from her, and all I want from this style of book!
Josephine said: OMG!!!! I just loved this book…I read it in 2 hrs…Didn't want it to finish…
T at KT's Book Reviews blog said: It's a cute read with some sweet moments. The storyline is easy to slip in and out of and makes what I call a great "waiting room read".
Book Review Blogs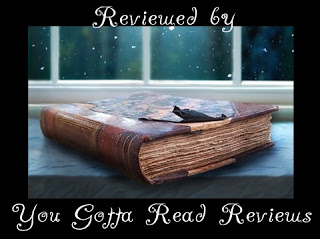 ---
Cup of Sugar Playlist