Sunday Snippet – CROSSING THE LINE – Damn Coin Toss
Thanks for stopping by to read the Sunday Snippet. Today's eight sentence excerpt is from my November release, CROSSING THE LINE, and comes to you as part of the Weekend Writing Warriors meme.
In this snippet, we're with Jeremy and his friends Derrick and Hanna. They're in an intimate restaurant at the exclusive, adults-only resort where they're celebrating Hanna's birthday — in a very sexy way. Derrick took his wife shopping earlier in the day, and Hanna is showing Jeremy the gifts Derrick chose for her.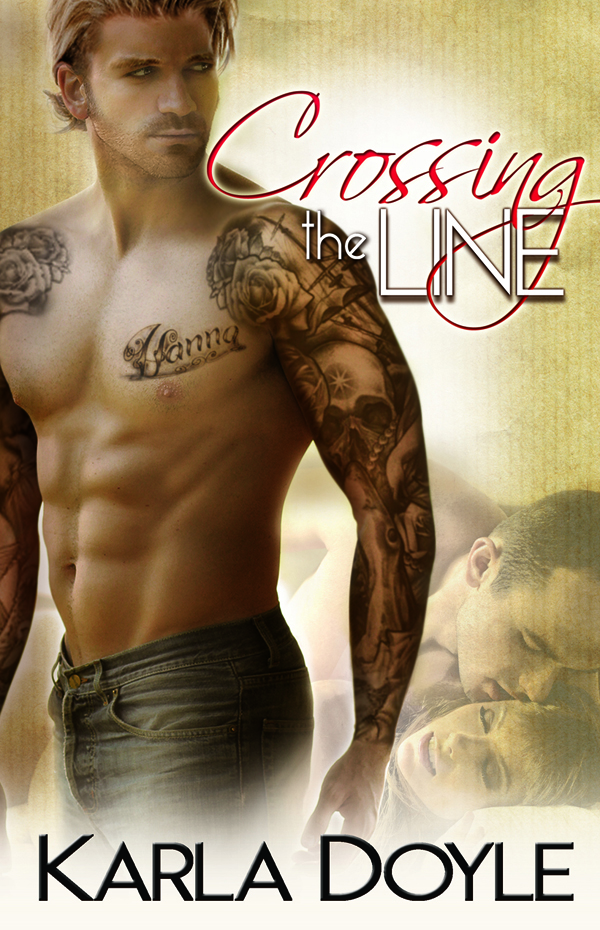 "And when we got down to the beach, Derrick gave me this ring," a soft sigh slipped from her lips, "I told him not to spend more money on me—this weekend is expensive enough—but it's so…perfect."
"Derrick has good taste."
Jeremy's buddy nodded. In thanks, sure, but more likely in acknowledgement. He'd know Jeremy's comment had nothing to do with his choice of gifts and everything to do with the woman he'd chosen. That they'd both chosen. Damn coin toss.
---
Blurb
Lifelong best friends Derrick and Jeremy met Hanna at a bar ten years ago. Both wanted her—one married her. Now the other man has been invited to join in for one hot weekend.
Everything would've been fine if they'd had their fun that weekend, then gone back to normal. But they didn't. And when past demons resurface, things will never be the same—for any of them.
Grab CROSSING THE LINE for $2.99 at Amazon • B&N • iTunes • All Romance • and more
The 216-page trade paperback edition is now available too!