Sunday Snippet—CROSSING THE LINE—Sorry for Staring
Welcome back for another eight-sentence-long Sunday snippet. This week's morsel is from CROSSING THE LINE, my married-couple ménage and edgiest book to date. Derrick and Hanna have been together a decade, and Derrick wants to give his wife the hottest birthday present ever—a threesome. With his lifelong best friend.
In this snippet, Derrick has asked Jeremy to meet for a beer after work. Derrick has a plan, and Jeremy has no idea what's coming…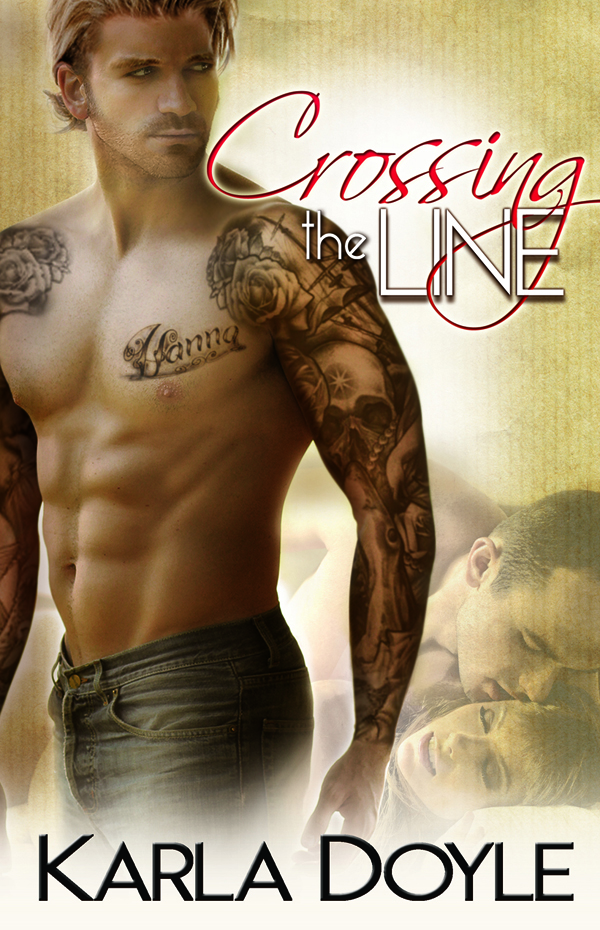 "Holy shit." Jeremy knew he should look away, that Derrick probably meant to show him a picture of Hanna in a dress or maybe a bikini, but he couldn't tear his eyes from the phone. Hanna looked up at him from the screen, a sex-kitten smile on her lips as she peeked over her shoulder. But it wasn't only her pretty face holding him captive—hell no.
Her ass was front and center, a tiny pink thong barely covering the essentials as she posed doggy-style for the camera—and her husband. "She's gorgeous, but I think you pulled up the wrong picture." Mercifully, the phone disappeared into Derrick's palm. "Sorry for staring."
---
Amazon • All Romance • Kobo • more retailers
Check out the other snippets from the Weekend Writing Warriors.
CROSSING THE LINE
Lifelong best friends Derrick and Jeremy met Hanna at a bar ten years ago. Both wanted her—one married her. Now the other man has been invited to join in for one hot weekend.
Everything would've been fine if they'd had their fun that weekend, then gone back to normal. But they didn't. And when past demons resurface, things will never be the same—for any of them.