Sunday Snippet – Crossing the Line – Ties
Welcome! It's Sunday Snippet time, part of the Weekend Writing Warriors meme.
For this week's bite-sized excerpt, I'm serving up the first eight sentences of my upcoming release, CROSSING THE LINE, available November 18th!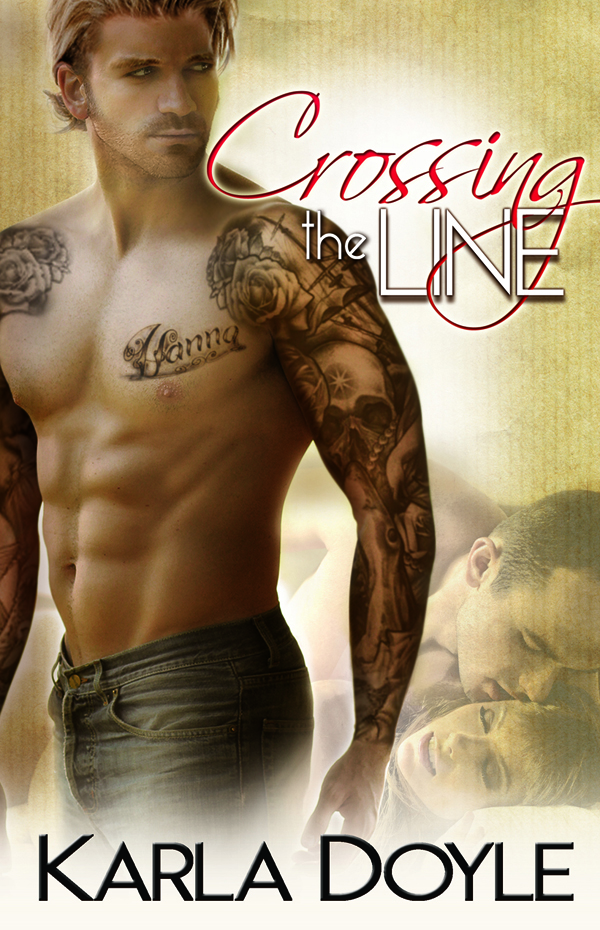 "Fucking ties. What idiot invented these things?" Derrick snapped the strip of gray silk from its stranglehold around his neck. "To hell with it, not doing it," he said, launching the thing at a garbage can.
Jeremy's dark eyebrows rose, but Derrick's best friend left the tie where it'd landed. "I have a solution. We pretend I won the coin toss that night. I get the girl, you get to avoid the marital noose."
Blurb
After a decade together, things are perfect between Derrick and Hanna. Derrick can't give his wife the thing her biological clock wants, but he can give her what her very healthy libido craves—a threesome. Of the two guys, one girl variety. And he knows just who to invite as their third.
Ten years ago, Hanna danced with two guys at a bar. The one she went home with became her husband, a man who still brings love, lust and adventure to her life, daily. When Derrick suggests inviting the other man, his longtime best friend, Jeremy, along for a sexy weekend getaway, Hanna can't help worrying. Nor can she resist what will undoubtedly be the hottest birthday party ever.
Everything would've been fine if they'd had their fun that weekend, then gone back to normal.
But they didn't. And things will never be the same—for any of them.
---
Thanks for visiting. I hope you'll visit again next week for another taste of CROSSING THE LINE. Have a great day!