Sunday Snippet —CROSSING THE LINE— Voice of Reason
Welcome, and Happy Mother's Day to those celebrating today. This week's snippet from CROSSING THE LINE is a continuation of last week's scene. (I've condensed it to fit the eight-sentence rule.) Jeremy is still reeling from his best friend's proposition— a threesome with Derrick and his wife.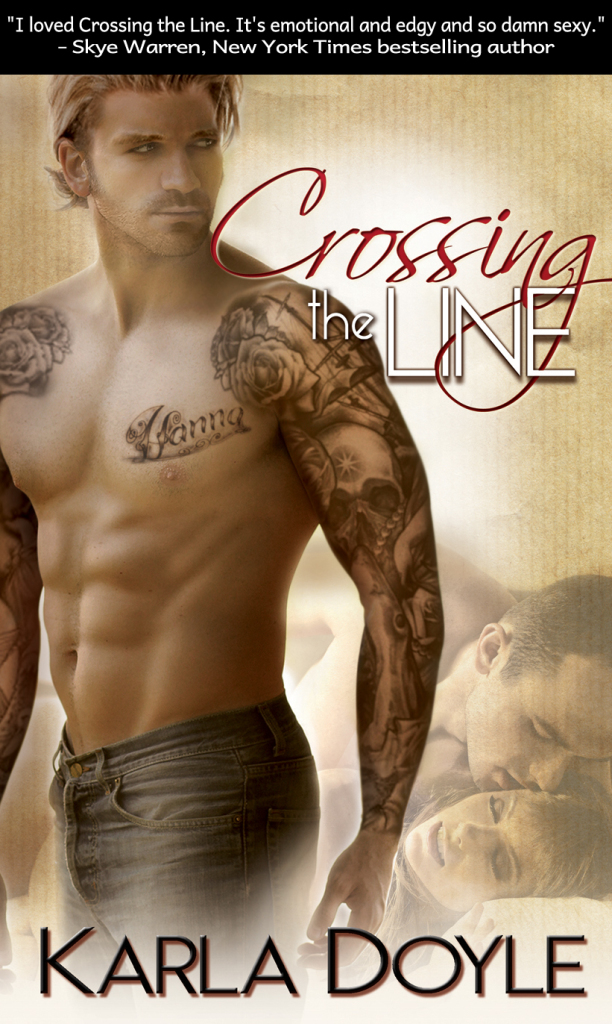 "This is for her, Jer, to make her other fantasy come true. If it'll make her happy, I want to give it to her, you know?"
"You really think that when the moment comes, pardon the pun, you'll be okay letting somebody else touch Hanna? Watching your wife get wild with another guy?" Jeremy asked. "Because once it's done, it's done, no going back. It could fuck up your relationship permanently."
"It won't—not if you're the third."
"I'm not sure if that's a credit to my loyalty or an insult to my masculinity."
---
Check out the other Sunday snippets from the Weekend Writing Warriors here.
CROSSING THE LINE
Lifelong best friends Derrick and Jeremy met Hanna at a bar ten years ago. Both wanted her—one married her. Now the other man has been invited to join in for one hot weekend.
Everything would've been fine if they'd had their fun that weekend, then gone back to normal. But they didn't. And when past demons resurface, things will never be the same—for any of them.