Sunday Snippet – Crossing the Line – I Do, or…
Sunday Snippet time! As always, pop over to the Weekend Writing Warriors site for the complete list of participants.
Today's eight sentences are from the first page of CROSSING THE LINE, which releases November 18th. Less than two weeks left to wait!
Last week, Derrick was battling with his tie as he got ready for his wedding day, and his best buddy posed a cryptic question. Today, we're following Derrick as he goes in search of the bride-to-be.
Thanks to the ultra-plush carpeting that ran through the house, nobody heard him climbing the stairs. Or walking down the hall toward the last door on the left, Hanna's old bedroom. He'd have been happy to make things legal at some chapel in Niagara Falls, where she'd made him the happiest man alive by accepting his proposal. But deny Hanna the pretty, garden wedding she'd dreamed about and deserved? No way. So here they were. And here he was, three steps from his bride-to-be's half-open door.
"It's not too late to call it off."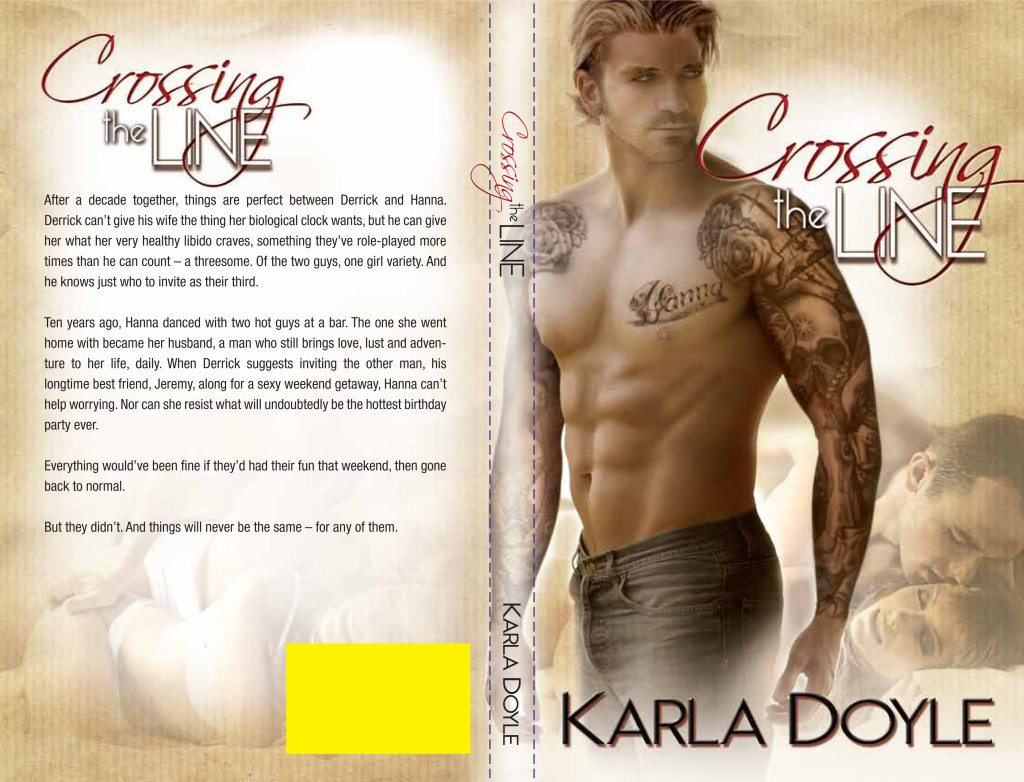 That's the mock-up of the print edition cover. So exciting!
You know what else would be exciting? If you added CROSSING THE LINE to your Goodreads shelves! 😉
Thanks for visiting! I hope you'll stop by next week for another snippet. 🙂